Tap To Rev
The Fast Car, Nice Car Blog
---
↓ Rent a car | Rent to own | Buy a car | how to get a car if i am blacklisted | Struggling to get vehicle finance? | Get a new car | Used cars South Africa ↓
---
Advertisement
Latest Post
---
2016 BMW M3 Nice Car, The Pumpkin ZCP BMW M3
---
Advertisement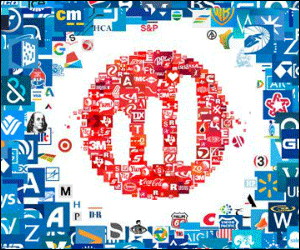 ---
lamborghini Fast Car Eyecandy Motivation
---
Neatly Wrapped Golf 7R Hot VW Eye candy
---
Readers Corner
---
The Fast Car, Nice Car Blog
---
Feature your car on vrrrcars we love Nice Cars!
---
Honda Prelude1989 Honda Prelude 4ws Si, Alans Prelude was bought brand new by his...

Rocket Bunny GT-86The awesomeness levels the GT-86 spikes to with a rocket bunny kit are out of this world. japanese cars rock!

Owner Kyle

@kylecschutte on instagram V8 Fast Car, Mercedes C63s 0 - 100km/h in 4.0 sec

"I chose this car because i feel it's a wolf in sheeps clothing..."VIEW PICS
Advertisement
---
Most Viewed Article
The New Polo GTI is now propelled by a turbocharged 2.0 litre engine pushing out around...
---
Collection
TOP 10 Nissan 350z of Instagram Ten hot 350z pics off the gram
---
Honda Civic FK8 TYPE R Fast Lane
---
Brand New Audi Q8
---
Car News
---
New Nissan plant in kenya Kenya could get a Nissan assembly plant, this would boost the already well established brand within the continent

Round tires Imagine car tires being round like a basketball, dunlop has envisioned it and created a concept. They say cars would handle and manuver better with the spherical tires.
Advertisement
---
Subaru WRX STI "Ever since i was a kid i always dreamt of owning a Subaru WRX STI. I knew one day i'd get one, just didn't think it would be this soon!"...
---
Mclaren Experience, Fast Cars If your ship doesn't come in, swim out to meet it!
---
Vrrr
Advertisement
---
↓ Rent a car | Rent to own | Buy a car | how to get a car if i am blacklisted | Struggling to get vehicle finance? | Get a new car | Used cars South Africa ↓
---
MORE FROM THE FAST CAR, NICE CAR BLOG
3.9 litre twin turbo V8 Ferrari SP38 Deborah a special project by Ferrari Design Center specifically made for a one extreamely valued Ferrari customer...

Mercedes Benz X Class until now. The "X Class" it's calles is Mercedes first double cab.

The tesla "hanging out" in space The Real world Iron man has pulled another stunt, Elon Musk decided to get one of his electric cars into space
Follow us on social media
Facebook
Twitter
Instagram
---
Contact Us
© 2018 - Whatsapp or Tel: +27 65 820 2382 | vrrrcars@gmail.com
---